If you want to become a Stamp Scholar, the application procedure is pretty simple, but the selection process is not. In short, the Stamps Scholarship is a highly competitive award.
Being sought after by many students, you need to stand out just by your admissions application, so do your best during your high school years and don't be discouraged even if you fail.
---
---
1. Choosing the Right College
As you may already know, Stamps Scholarship is a full-ride scholarship that covers every aspect of your education, and it even includes additional funding for summer experiences.

As you see in the screenshot above, the application procedure for Stamps Scholarship is pretty simple since you just have to choose which university to apply to and go through the steps.
The first step of the Stamps application process is to choose one of 36 partner colleges, and I'll show you some tips and tricks that might narrow down the list.
---
Recommended Colleges for Internationals
Among the 36 partner colleges, I'm going to list the universities that require the bare minimum for its application requirements, which is the admissions application with automatic consideration.
International applicants can apply to William & Mary, Elizabethtown College, Barry University, LSU, Oberlin College, University of Georgia, University of Illinois, University of Miami, University of Michigan, University of Notre Dame, University of Southern California, University of Virginia, Virginia Tech, and Wake Forest University.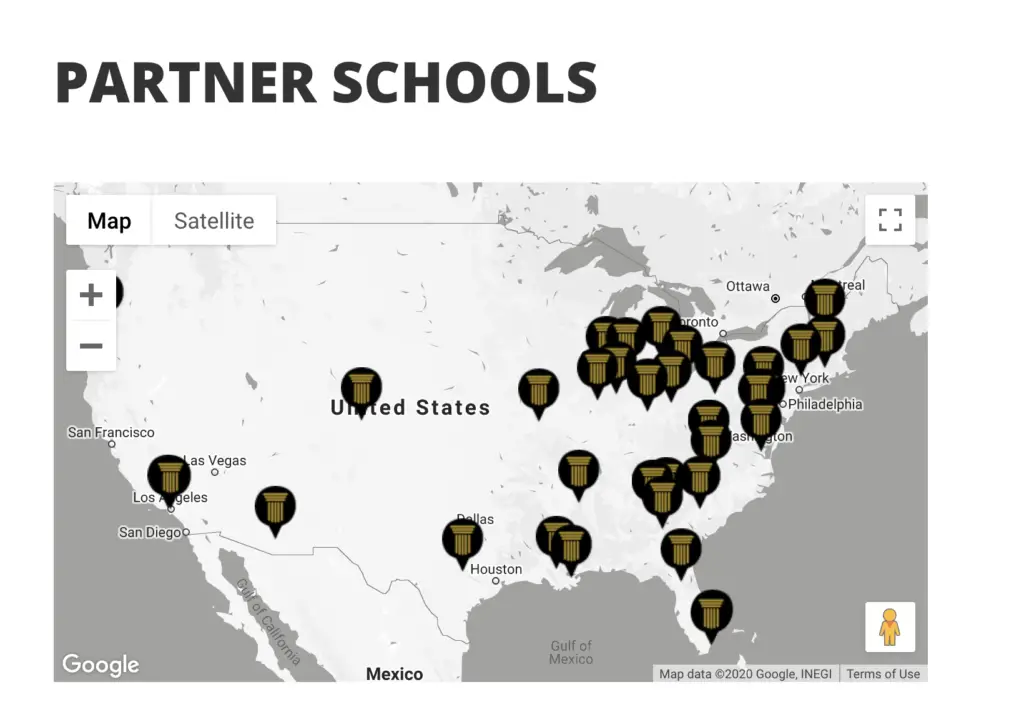 In addition, international applicants can also apply to Tulane University, University of Arizona, Frost School of Music, University of Mississippi, and University of Missouri, but you need to admit a separate scholarship application in addition to your admissions application.
All the colleges listed in this section are open to international applicants, so if you are an international student, stick to the colleges listed here, and if you are not, you can also continue on to our next section.
---
Colleges Closed to International Applicants
In this section, the colleges listed here are open to US Citizens and Permanent Residents, and for some colleges, the eligibility requirements are even more strict!
Some universities need the applicant to reside in their state, and others even require the applicant to attend the college for two years before applying for Stamps Scholarship.

The colleges that do not accept international students are Georgia Tech, Mercer University, Purdue University, West Point, US Naval Academy, University of Oregon, University of South Carolina, and University of Texas at Austin.
Universities that have a specific requirement that international students can't meet are Dartmouth College, University of Connecticut, University of Florida, University of Chicago, and University of Pittsburgh.

Last but not least, colleges that didn't have enough information regarding Stamps Scholarship on their main homepage are Morehouse College, Ohio State University, US Air Force Academy, and UCLA.
Make sure to double-check this list just to make sure since I could have made a mistake along the way!
---
2. Application Procedure
Go to the homepage of Stamps Scholars, and hover your mouse over Our Program, and click on Partner Schools to see all the partner colleges of Stamps Scholars.
After choosing your college, you can easily apply to be a Stamp Scholar since the application procedure is listed under their university's description!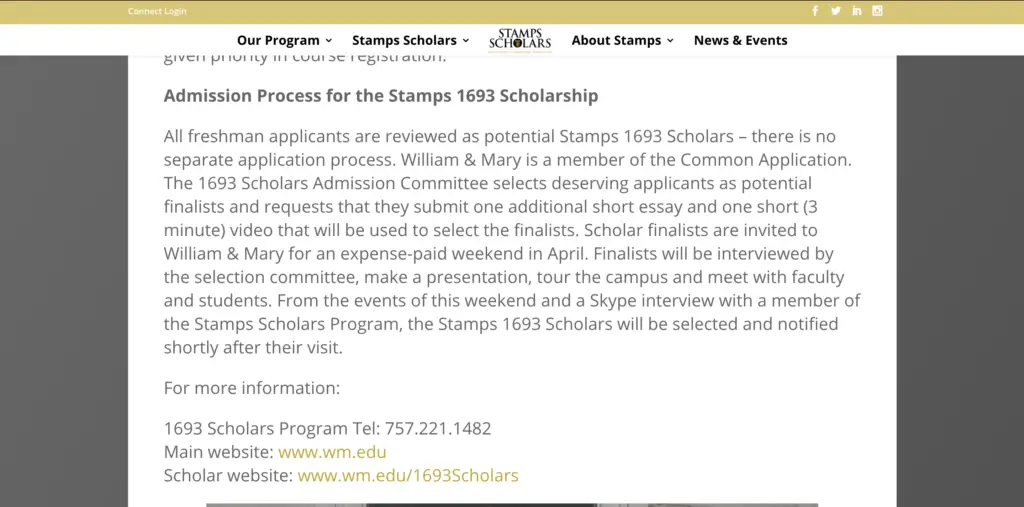 In Partner Schools, just scroll down to see the links to every college participating in Stamp Scholar Awards. Click on your college of application, and scroll down to see the application procedure.
Conclusion: Just Do It!
After completing the application process, just sit back and wait for the results! As always, good luck with Stamp Scholars, and thanks for reading our post to the very end.
If you liked this post, please visit our homepage, and bookmark this link for future reference. I will be updating our website with the newest scholarships, so be sure to come back!