Getting scholarships is a great way to earn money for your college education, but this process can be tiring and hard for students who don't have a good mindset.
In order to give you some advice, I have decided to list several tips that will aid your journey of getting scholarships and winning financial awards.
Without further ado, let's jump straight into our 5 scholarship tips for prospective students, which is for applicants from all origins!
---
1. Prepare Early
Preparing early is a great way to research many scholarships and to note important application deadlines.
According to Mark Kantrowitz (Expert in Financial Aid), you get a higher chance of receiving scholarships if you apply as early as you can!

Whether it comes to scholarship preparation or the actual application itself, getting it done early increases your chances of receiving a scholarship.
In order to apply as early as you can, you need to take note of the opening date of each scholarship and take action accordingly.
---
2. Strive for Excellence
Striving for academic excellence has become a critical factor due to the temporary pause of standardized testing!
Due to the recent pandemic, Harvard University has made an announcement that took SAT/ACT out of the application process.

With standardized testing out of the way, most colleges will evaluate your in-class performance and out-of-class activities very closely!
That means you need to focus on your in-class grades and participate in extracurricular activities and community involvement.
---
3. Show Leadership
One of the common requirements of a scholarship application is showing leadership potential and leader-like qualities.
Why is that? The answer is since scholarship foundations want to sponsor future leaders who can impact society in a meaningful way.

According to Washington & Lee University that hosts one of the most prestigious scholarships in the United States, leadership quality is a must.
How do you show leadership? You can show leadership qualities through in-class positions (president, vice president, ..), mentoring, and tutoring.
---
4. Use Teachers/Mentors
In addition to leadership qualities, your teachers and academic mentors can be of great help when you are applying for scholarships.
Most admissions and scholarship applications require a teacher recommendation or a recommendation letter from a person you know.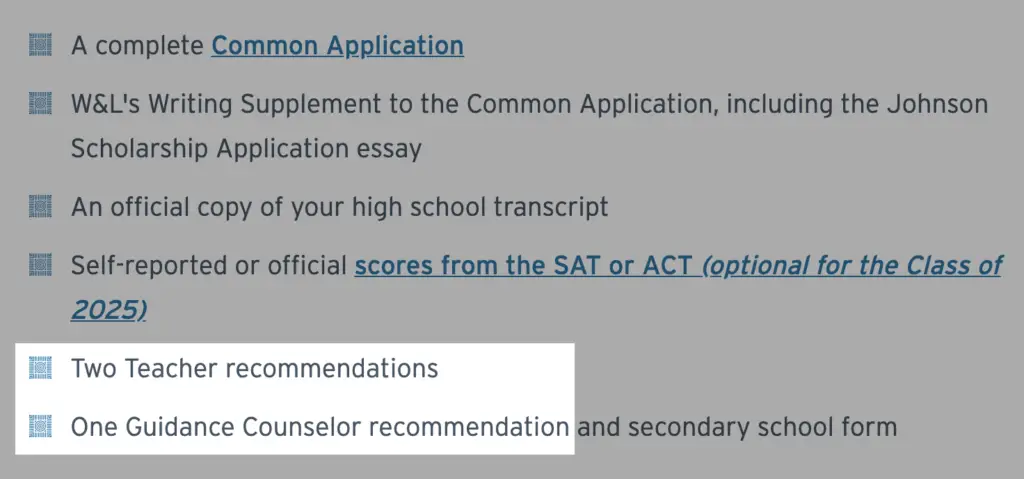 Don't just befriend them because you need to ask for a recommendation letter, but talk to them regularly and get to know them personally.
If you do, you might get a word of advice from your teacher and continue to receive their help as you begin your undergraduate career.
---
5. Apply and Apply!
As I have said before, there is no limit when it comes to the number of scholarships that you can apply for. Use this to your advantage!
According to Federal Student Aid, you need to use your time wisely, so don't wait around to start your scholarship search.

Start applying for as many scholarships that you are eligible for, and make sure to apply as early as possible since that can also increase your chances!
Don't overlook small-value scholarships since your funding can add up really quickly over time as you apply for more and more scholarships.
---
Video Guide for 5 Tips for Scholarship Application
Be sure to visit our homepage for regular updates, and for further help, I have listed a video guide that might help you out on this one.