Offered by Washington and Lee University, Johnson Scholarship is a prestigious scholarship that provides full-ride scholarship benefits.
In other words, this scholarship covers full tuition, room & board, mandatory expenses, and even a $7,000 stipend for summer programs.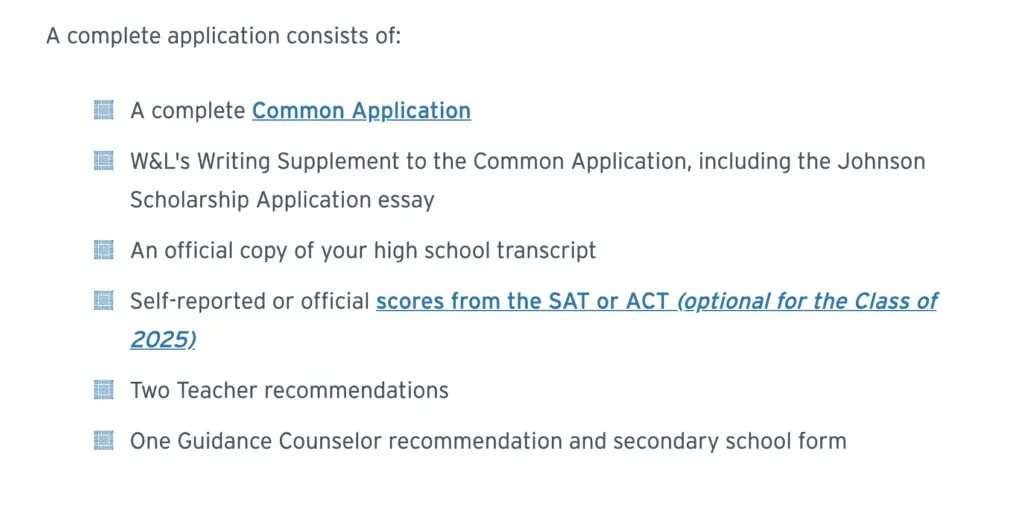 This screenshot was taken during the 2020~2021 scholarship application, so please check the latest application requirements if much time has passed.
After double-checking the application requirements, let's dive straight into the application process since your questions need to be answered.
---
1. Use Common Application
The first part of the Johnson Scholarship Application is to use the Common Application to apply for the Washington and Lee Admissions.
This step is pretty easy since you have to get the hang of Common Application if you want to apply to many colleges across the United States.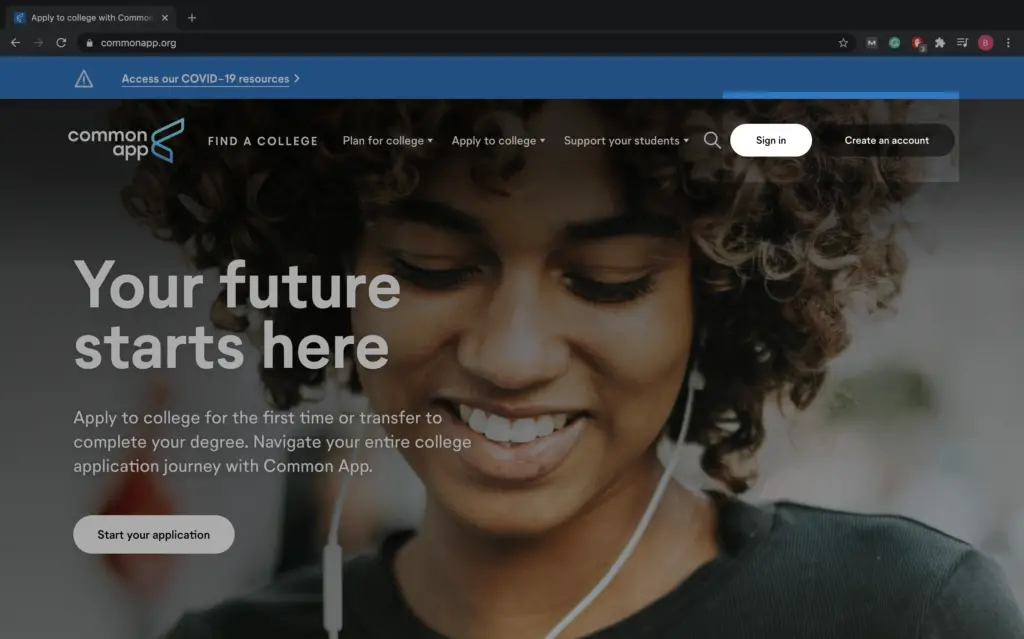 After going to its homepage, you'll see two buttons called Sign In and Create an Account. You need to click on either one to start your application.
For people who have used this portal before, just sign in, and if you are new, just create an account since it just takes only a few minutes.
---
2. Apply for W&L Admissions
In order to be considered for the Johnson Scholarship, you need to apply for W&L Admissions, which is done through Common Application.
You can easily complete this step by going to the dashboard of your Common Application account, which you can see down below.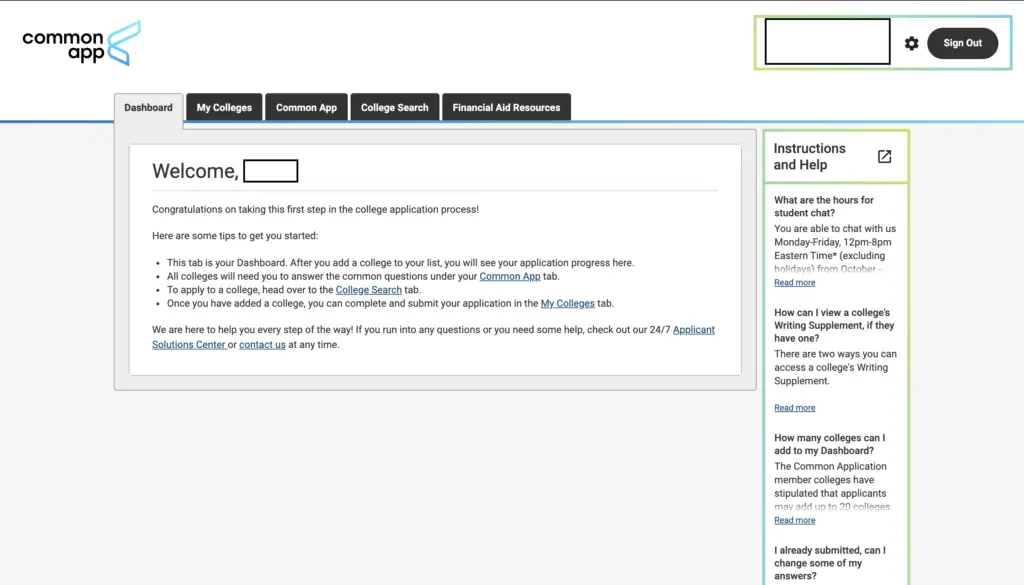 You will see five sections on the top portion of the page, and you need to go to College Search and type Washington and Lee College in the search box.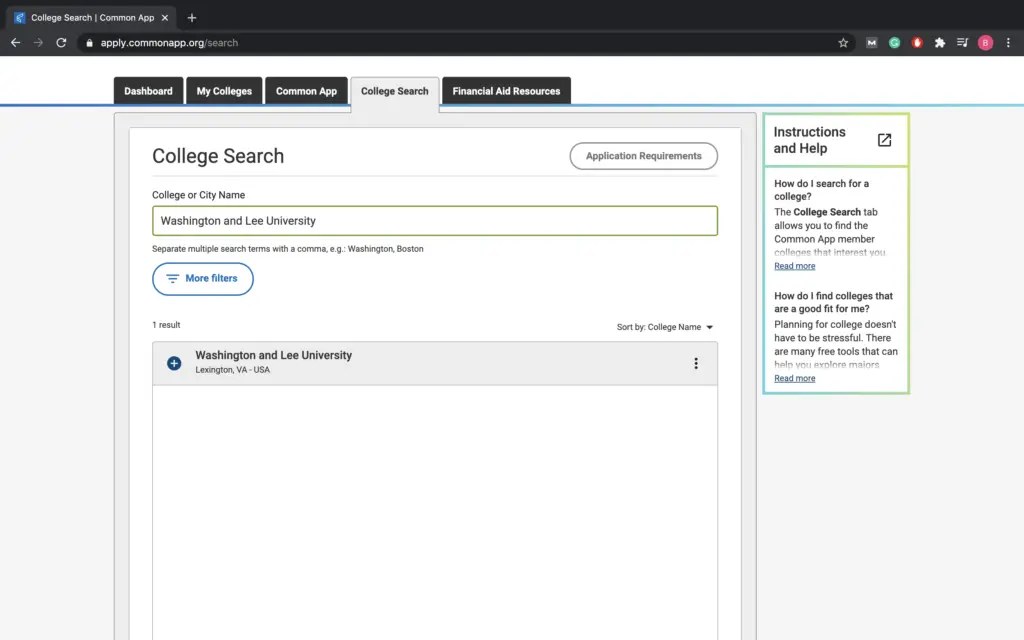 After adding the college, go back to My Colleges to check all the needed information to apply for Washington and Lee Admissions.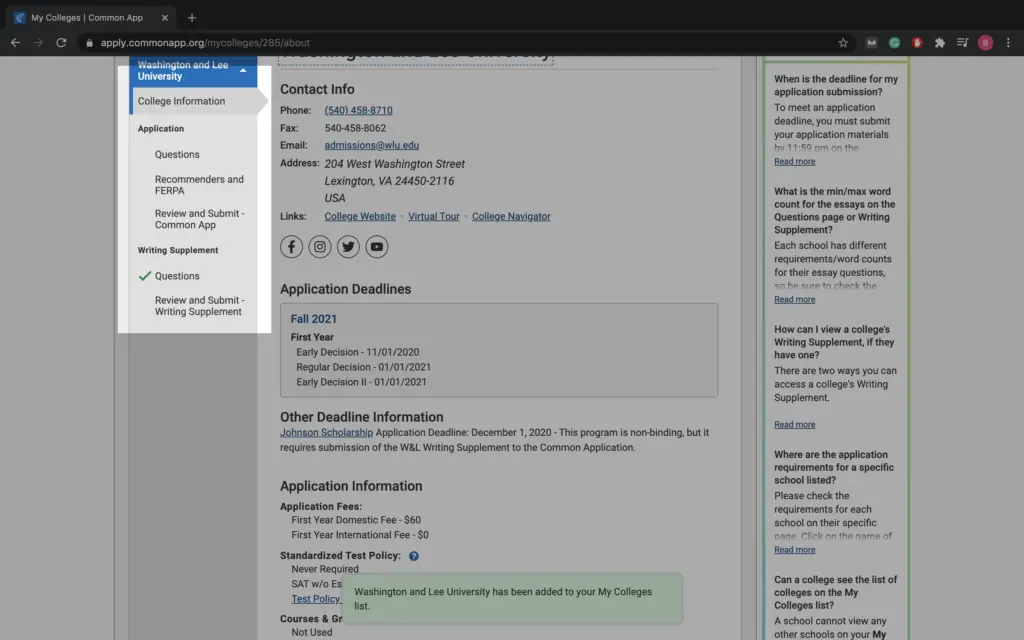 After clicking on the W&L University Section, you will see the listed sections on your left-hand corner, and you need to complete all those sections!
By completing the application portion, you have done a complete Common Application, Two Teacher Recommendations, and One Guidance Counselor Recommendation and Secondary Form.
---
3. Complete the Writing Supplement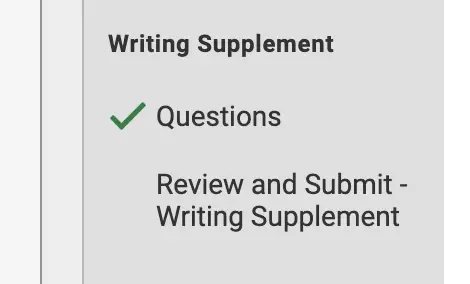 In addition to the application portion, you NEED TO SUBMIT the Writing Supplement if you want to be qualified for the Johnson Scholars Program.
By completing that step, you have finished the W&L Writing Supplement to the Common Application, including the Johnson Scholarship Application Essay.
---
4. Standardized Test Scores & Transcripts
For SAT and ACT Scores, you can either self-report your standardized test scores or send an official record to the W&L Admissions
For transcripts, your counselor can turn in the transcripts for you, or you have to request your school to send the official transcript copy.
Make sure to talk with your school counselor about the transcript handling process since they are the most experienced in this field.
---
Conclusion: Need Further Assistance?
If you need further help in the application process for the Johnson Scholarship, I have created a video version of the application!
I hope this helps, and please visit our homepage for regularly updated posts! Thank you so much for reading our post.